Home of the Wombies
The Wombania cartoon is now available online. New strips will be posted twice a week. Keep up with all the Wombie fun
here
.
Wombania is a comic strip about an ordinary guy raising a mixed family of genetically-engineered Wombies. Wombies are playful, inquisitive, and slightly mischievous, and they live on Spam®, Wine Gums, and chocolate. You can find out more about them here.
Other areas of Wombania include the Wine Gum page (the world's best treat), the Wombat Book section where you can find reviews of books about wombats, and the Cartoon Corner with essays and reviews of popular comic strip books.
It's less than three weeks until Wombat Day! The thirteenth annual Wombat Day will be on Sunday, October 22, 2017. You can help celebrate the wombat by baking a Wombat Cake, or Wombat Brownies, or by making some Wombat Fudge.
All the Wombies' videos are now available on YouTube. The latest is below:
Wombania is a family-friendly site designed for kids and Wombies of all ages. No Wombie has been injured in the making of this website. A few brain cells did, however, give up their lives.
Wombie characters & all of Wombania, including the Wombania comic strip, are copyright ©1999-2016 Peter Marinacci. All Rights Reserved. Wombania is a trademark of Peter Marinacci.
Last updated October 26/17.
At least that's the last date that the updated date was updated.
Sponsored Links: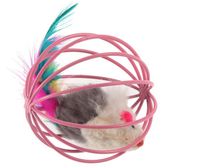 Contact
this custom writing service
to get research paper and term paper writing help.